PRIORITIZE PLAY
Bocce ball is a pastime hailing from Italy that has since become popular globally. Because the game requires strategy and precision, having a flat, level surface is vital. Artificial grass is an option requiring less maintenance, so it doesn't need the same degree of care and attention as live grass. This is particularly important for bocce courts, which requires being kept in excellent condition to maintain a fair and fun game. Due to its sturdiness and resistance to extensive wear and tear and harsh weather, turf can withstand heavy traffic and can be played on as quickly as half an hour after rain, even better it will be with you for many years. Regular grass can become waterlogged and muddy in wet weather, making it impossible for playing bocce ball. You can know that artificial turf will remain dry and playable. This means that bocce ball can be practiced all year long, whatever of the weather.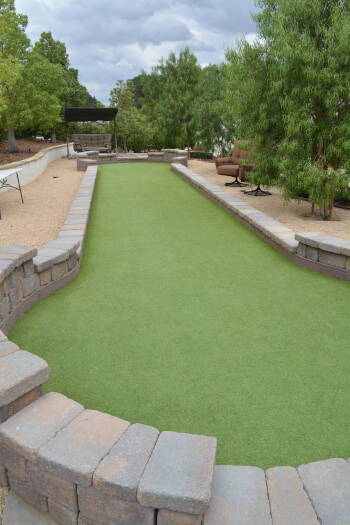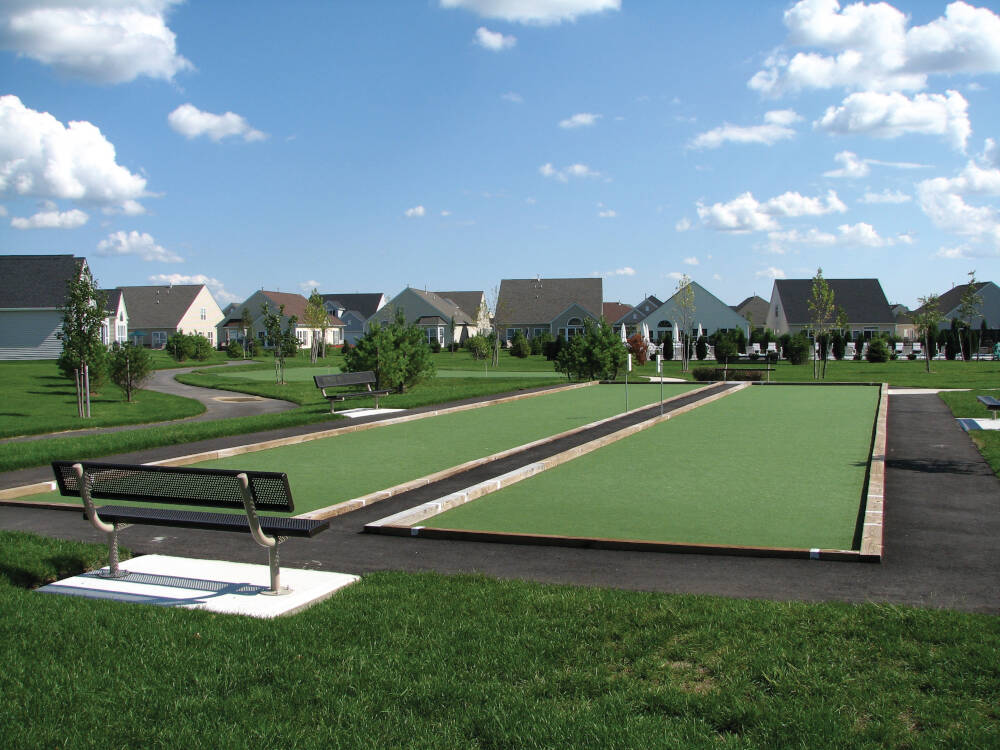 CUSTOMIZED BOCCE BALL COURTS
Bocce courts are most often built to be 60x12 feet, but the court size can be changed to fit the allocated space. As leaders in the artificial turf industry, we've strived hard to give you the best synthetic grass solutions for a broad range of applications. One of the many areas we excel is customized bocce ball courts with a custom-made turf specifically for Bocce. We understand how to manufacture a perfect court and base built for playability with expert installation provided by Southwest Greens of Austin.
FUNCTIONAL & BEAUTIFUL
When it comes to envisioning a custom turf surface for a bocce court, Southwest Greens of Austin offers multiple options made for your needs and preferences. Our 25+ years of putting green expertise offer superior quality in bocce surfacing. Our top-rated bocce ball artificial turf is the SWG Bocce Pro. This turf is made with a dense, short pile height, which gives reliable ball roll. Though proper installation will ensure that the ball does not bounce or roll unpredictably. The turf also has an authentic color and UV inhibitors are infused to prevent fading over time. This turf is manufactured to offer an authentic look and feel. The SWG Bocce Pro turf is also very durable and can withstand intense wear and tear without showing signs of damage. This makes it so great for bocce ball courts that are used regularly.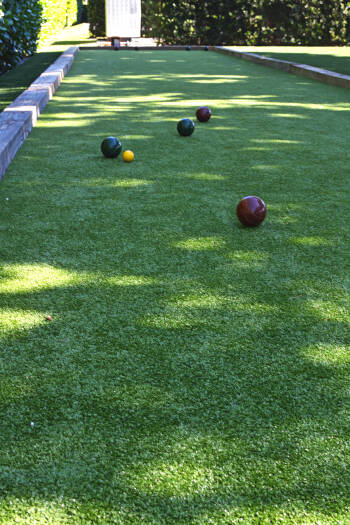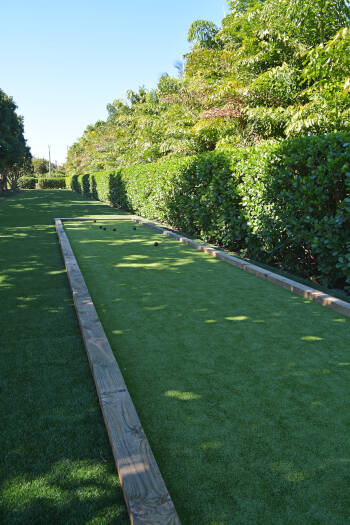 DESIGN IT YOUR WAY
We value beautiful greens. Make use of our personalized design services for your new bocce ball court. Our team at Southwest Greens, we can craft a customized design plan to meet your specific needs and preferences. The artificial turf bocce ball court can be customized to fit your available space and feature different patterns to create a unique and personalized look. Integrate logos or graphics into the design? Not a problem, too. This is an ideal option for businesses or organizations that aim to show off their brand.
GET A QUOTE TODAY
Southwest Greens of Austin can create a surface for playing bocce ball that is both useful and visually appealing. Whether you're a Austin homeowner looking to add an enjoyable, invigorating space to your outdoor area or a business looking to create an appealing outdoor area for your team or visitors, Southwest Greens has you covered!